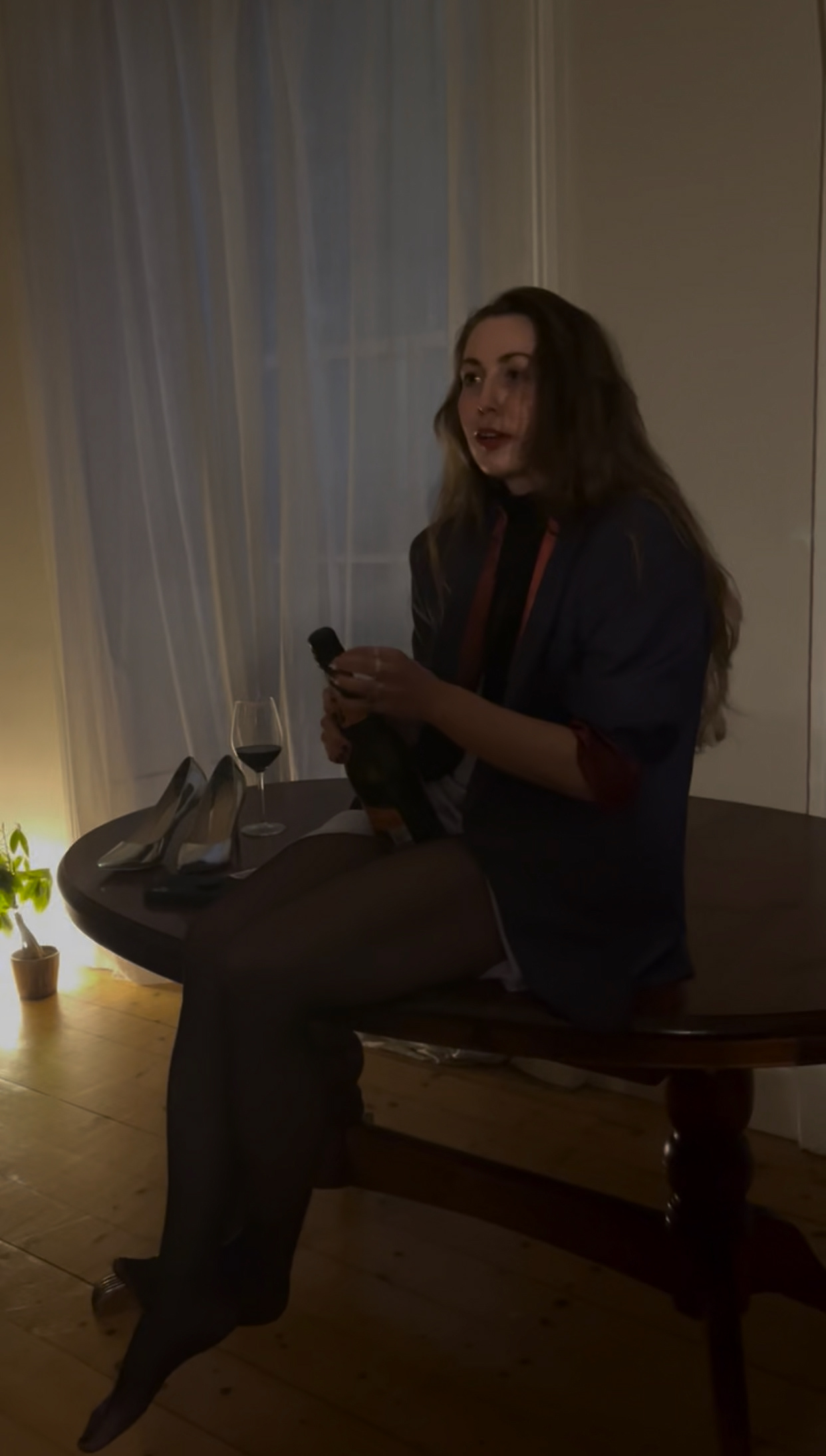 You're
-Invited-
Performance including wearable work, 2022
Performed 30 April 2022 at my home in Glasgow
On the ten-year anniversary of her family stealing her art, Boettcher held a party at her then-home in Glasgow, Scotland. A celebration of her and how far she has come amidst the hardships, pain, traumas, healing, and successes of her ten-year journey toward releasing the weight of her biological family's gravity, Boettcher i

nvited people she knew would join her in celebrating her authentic expression. The day also happened to be her brother's wedding. Wearing a handmade lilac silk dress she would have worn as a bridesmaid and a violet suit jacket to match the groomsmen, Boettcher ate, drank, celebrated, and simply was in her own as she desired way

for that night and beyond (s

peech included).
documentation sourced from attendees
digital invite sent to all invitees (final photo)
related Instagram reel