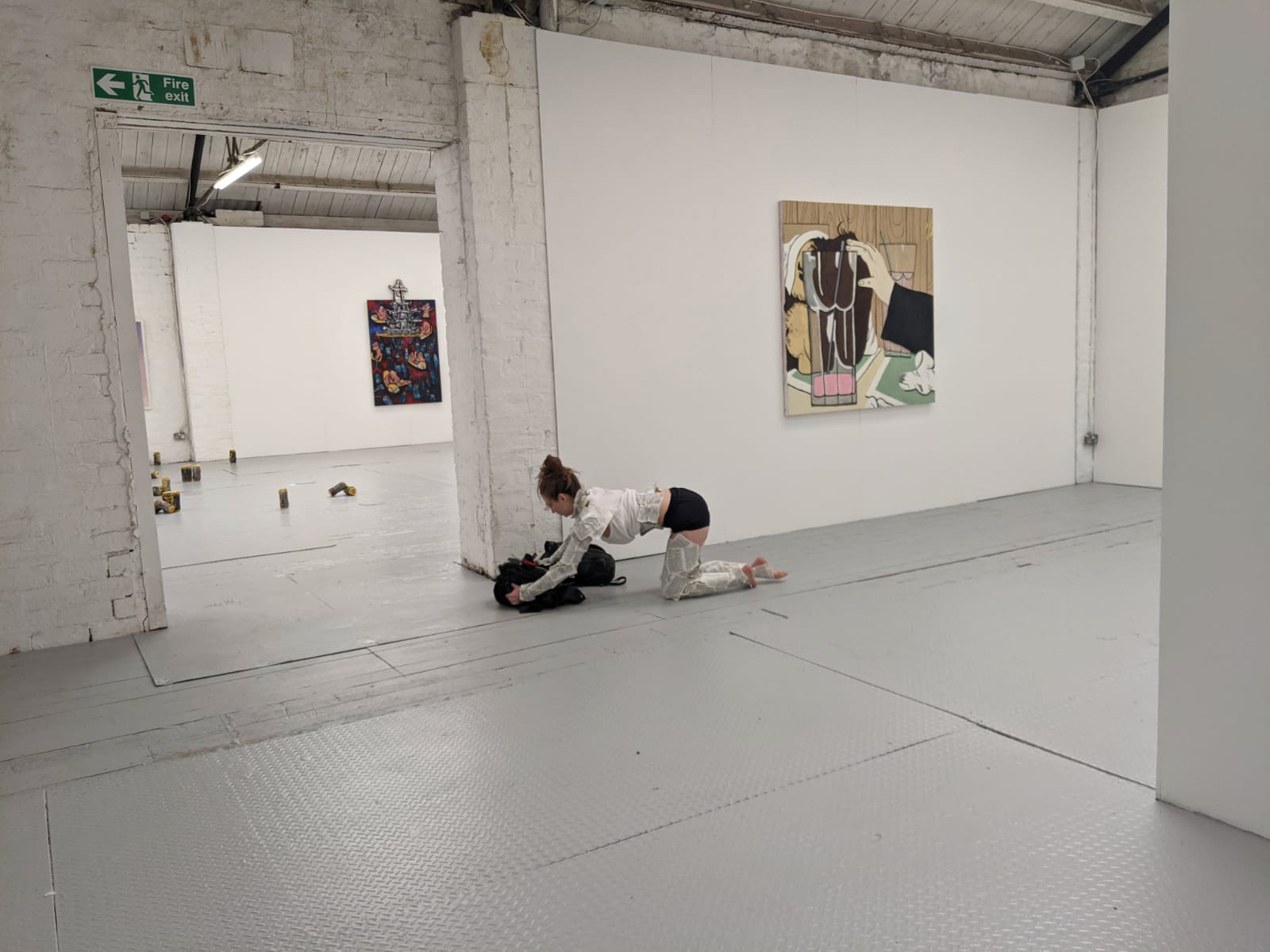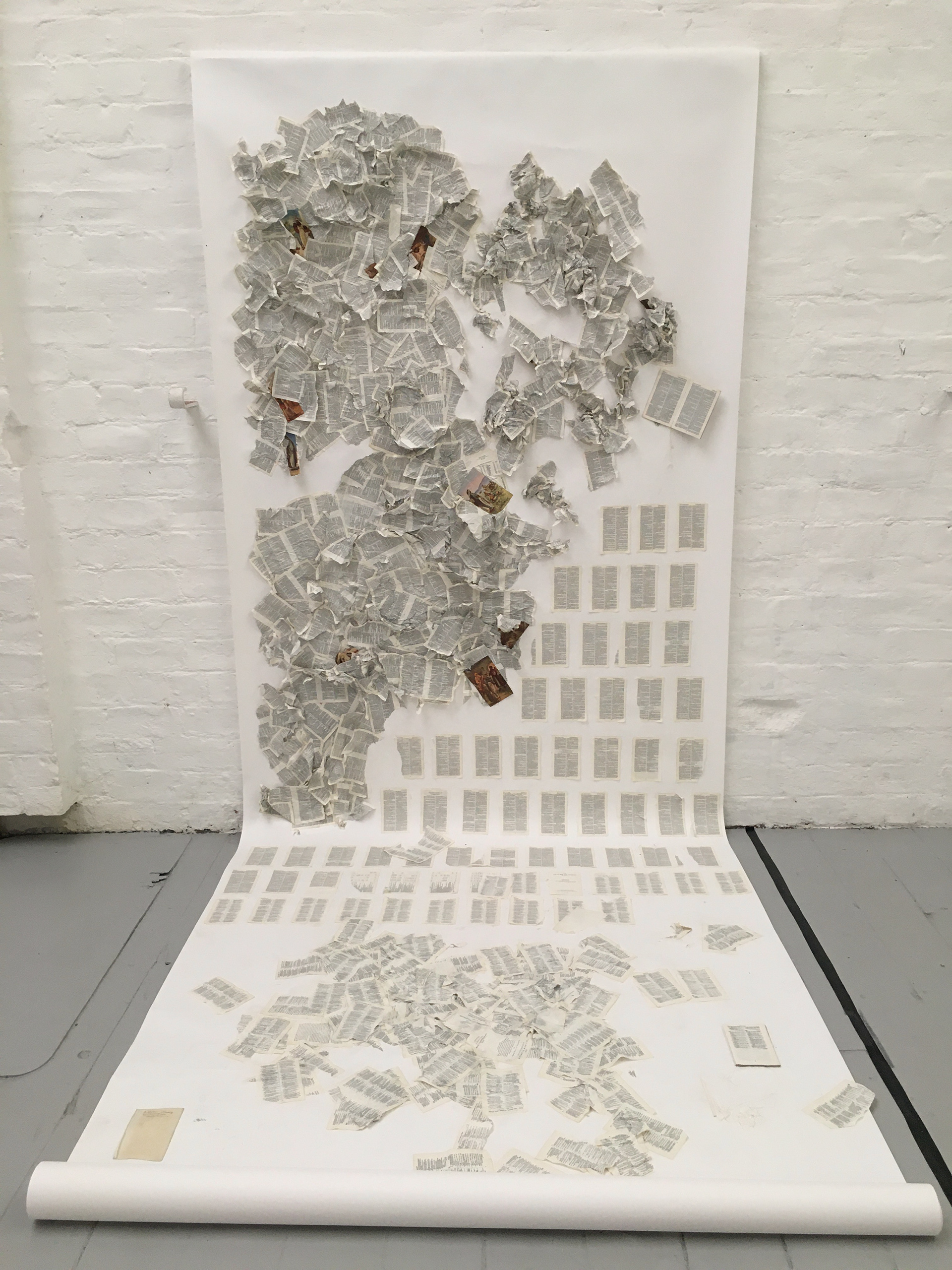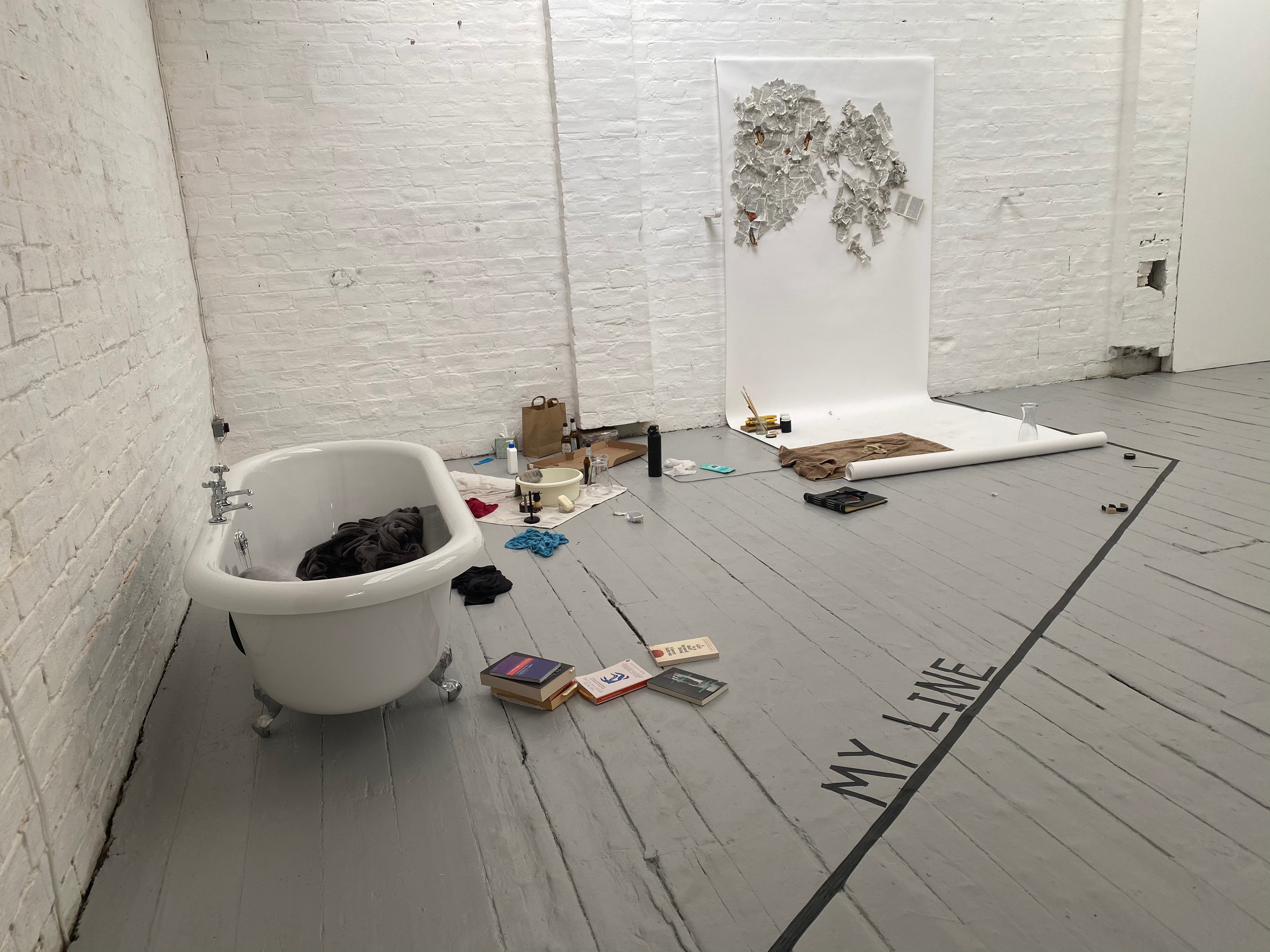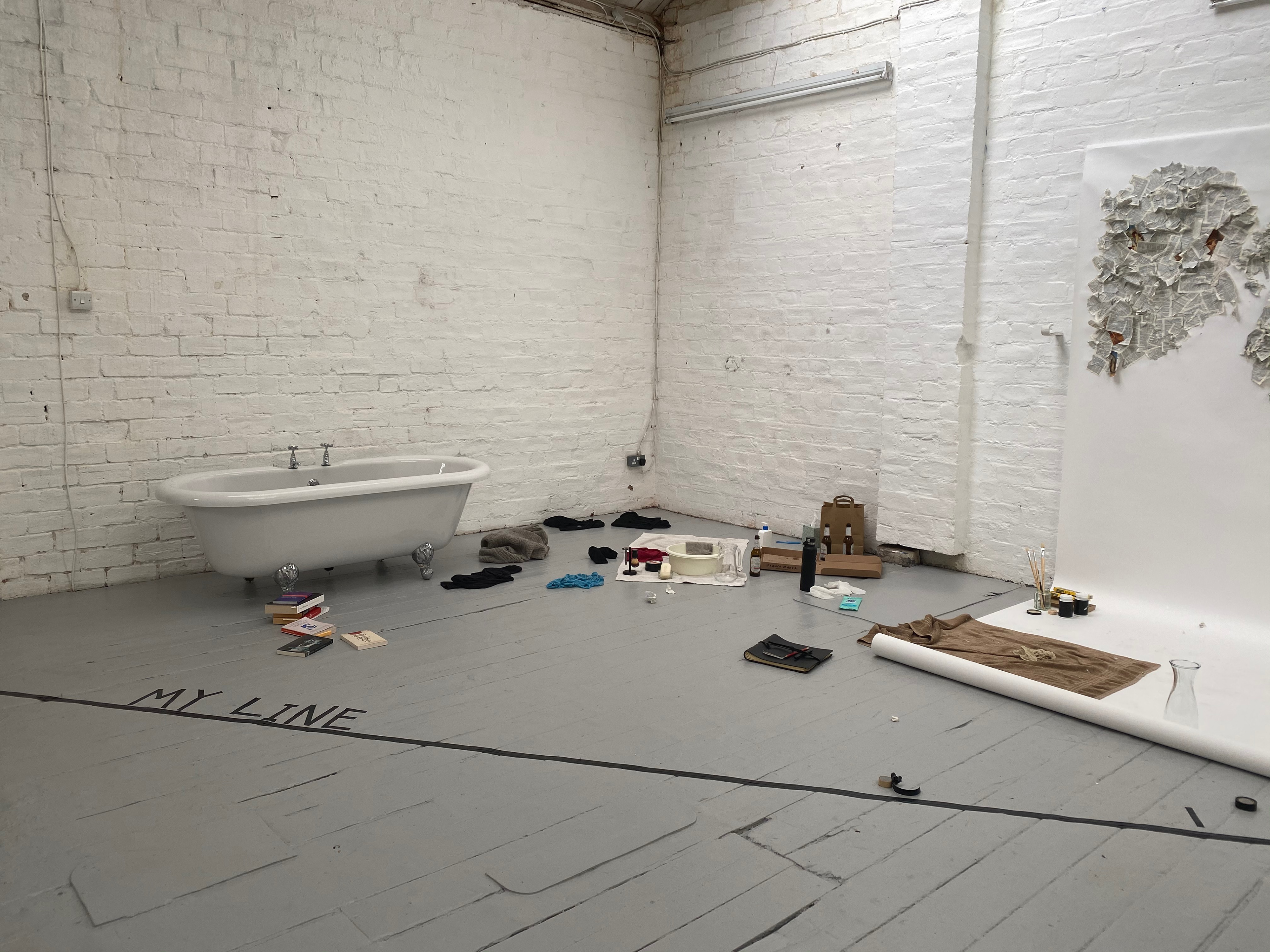 Long Cycle: Will It Come Out In The Wash?
Four-day performance, 2021
Performed 17, 18, 19, & 20 June 2021 as part of

'hope this finds you well'

at the Glue Factory in Glasgow, Scotland
A ritual, a re-visitation, a transmutation through care, Boettcher reflected on her strict, conservative Catholic upbringing (Minnesotan, Germanic, Puritanical) in this pilgrimage-esque, four-day performance of repetition and endurance. Evoking themes of penance, de-indoctrination, and (self-)care after inner-work, reflection, and shedding, Boettcher walked  thirty minutes from her then-home in Glasgow to The Glue Factory where she off-loaded, changed, and prepped her station in a first room. Sitting atop a cloth, she ripped pages out of a Bible and glued them to her skin. Her body covered, she walked/crawled/dragged herself to a second room and designated space: a long roll of paper hanging from the wall to drape onto the floor, more glue and paintbrushes, a bathtub, and various other 'care' items. Positioning herself on the paper, Boettcher proceeded to rip the pages from her body bit by bit until she was rid of the words. She then glued the day's pages to the hanging roll of paper, building upon the composition each day. Boettcher repeated these rituals every day for four days, after which she collected water to wash herself of the glue and remnants on her raw skin. After washing, Boettcher commenced her personal care/cleansing/recovery, the activities varying each day. One day she journaled, one day she cleaned, another she ate pizza and curled up in the b

ath
—
each day a different form of 'care', ranging from the manic and (potentially) harmful, to the escapist and dissociative, to the therapeutic and loving. The time spent in these spaces ranged from two and a half hours to over five. At the end of each day, Boettcher changed back into her street clothes, gathered her things, and walked the thirty minutes back home and/or to the rest of her day.
ONGOING PERFORMANCE
—

AVAILABLE FOR COMMISSION (revised iteration)
Contact the artist with further inquires